Porcelain is a material widely used as flooring and cladding in architectural and interior design projects, but the possibilities it offers go far beyond that. Technological advances allow for larger, lighter and more resistant pieces
These collections allow new applications such as porcelain countertops for the kitchen. Below we will detail their technical advantages as well as various possible designs.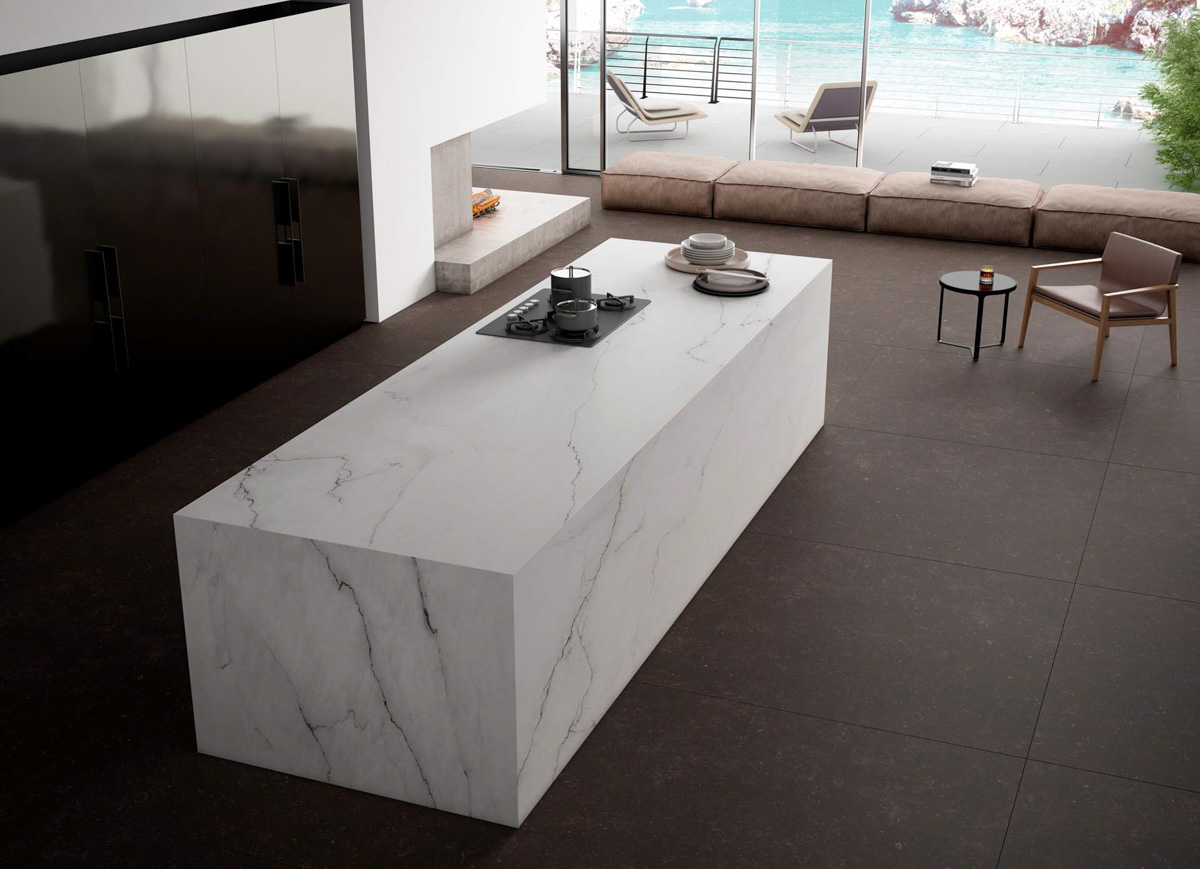 Calacatta Collection
Why choose a porcelain slab countertop for your kitchen?
The high technical performance of porcelain justifies its use in countertops. It offers exceptional resistance to impacts and scratches, which is highly desirable in this workspace. In addition, it withstands temperature changes and absorbs almost no moisture as it is a non-porous material. This means that the stoneware tile will not deform even when in contact with hot utensils or in areas close to the sink.
On the other hand, large-format porcelain tiles are very hygienic as they are almost seamless. This makes the countertop even easier to clean and maintain. A damp cloth or soap and water is all that is needed to keep it spotless.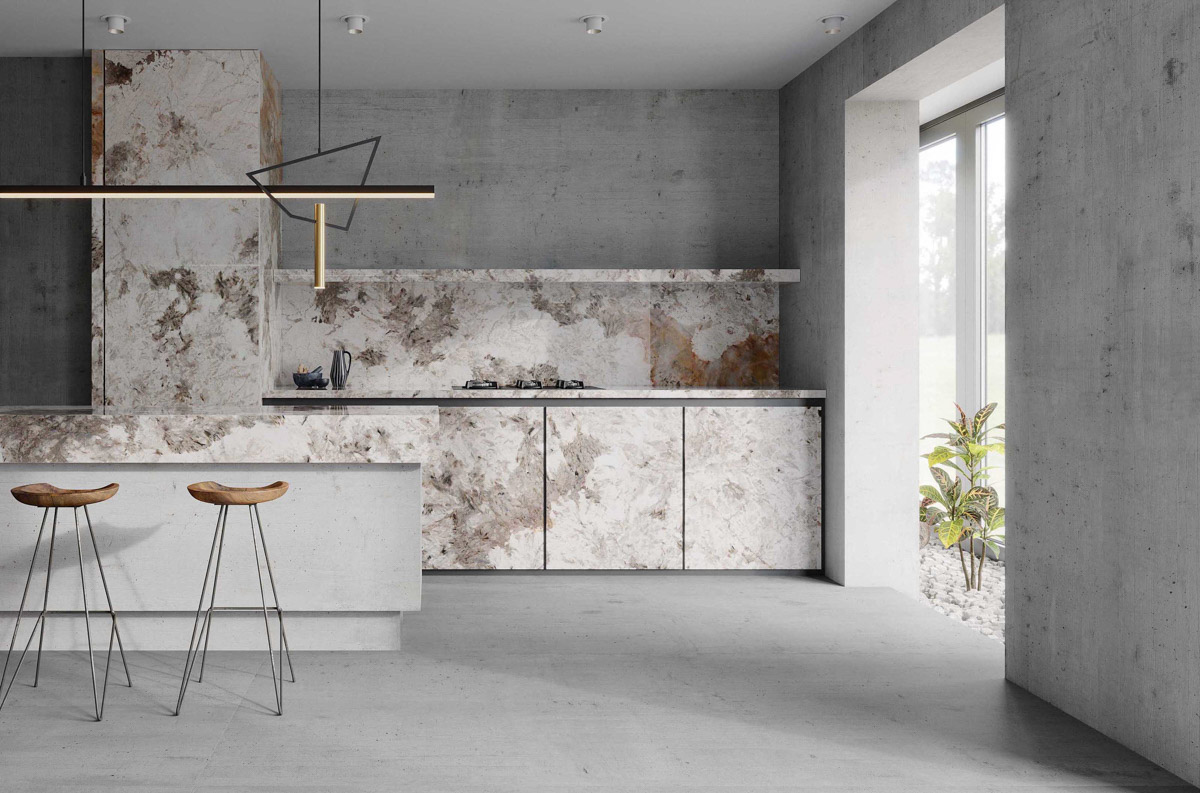 Patagonia Collection
Types of design and colours in porcelain countertops.
The countertop is one of the most visible elements in the kitchen and its design will to a certain extent mark the overall aesthetics of the whole space. Porcelain tiles come in a variety of looks and colours to suit many tastes and needs.
Grey porcelain countertop: sober and elegant
Thanks to their neutral tone, grey porcelain countertops will contribute to creating an elegant atmosphere with character. Grey is a colour with many shades, and porcelain tiles reproduce them to imitate all kinds of materials.
An example of this is St. Vincent Anthracite, a collection of dark natural stone. Also, one of the designs that stands out in this range is the cement-effect porcelain, such as the modern Equinox Grey. When combined, grey countertops look particularly good in white kitchens. However, the range of kitchen tiles is infinite and more harmonious results can be achieved if we decide to combine them with other shades within the grey scale.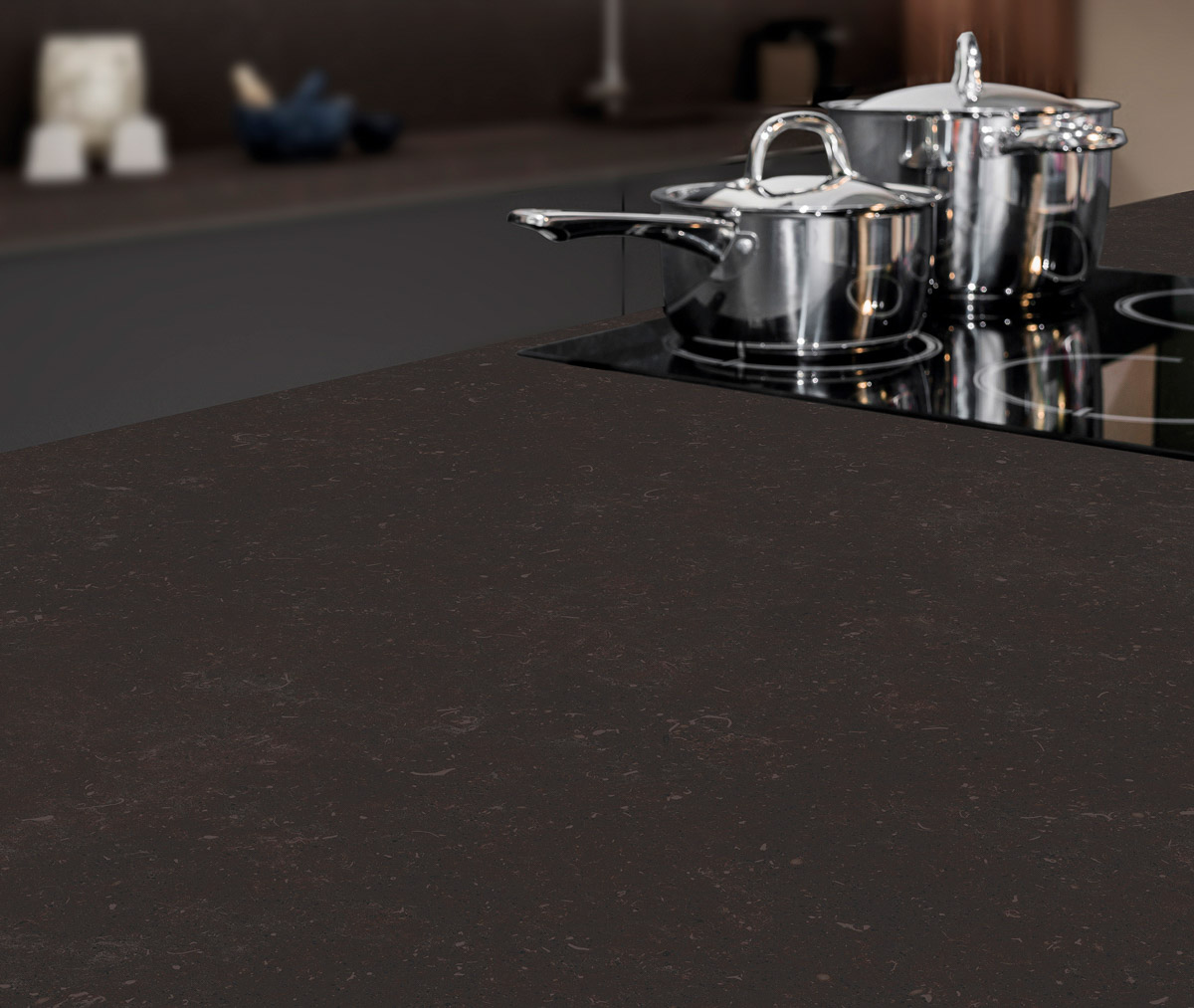 St. Vincent Collection
White porcelain countertop: an all-round colour.
This colour is a classic and is still a popular choice today. A white porcelain countertop will give a clean and bright feel to your kitchen. Moreover, it goes with all kinds of styles.
White marble is one of the most popular countertop materials. The large format tile manages to faithfully reproduce the details of this natural stone with all the advantages of porcelain. This is demonstrated by collections such as Statuario Extra White, which perfectly simulates the greyish veins and pure white of one of the most appreciated marbles.
Solid
-colour porcelain slab countertops
There are also other single-colour Linetop collections with a completely smooth appearance, such as Super White, available in white or black. These can be used to design kitchens with balanced shades or to opt for contrast thanks to the intensity of black and white.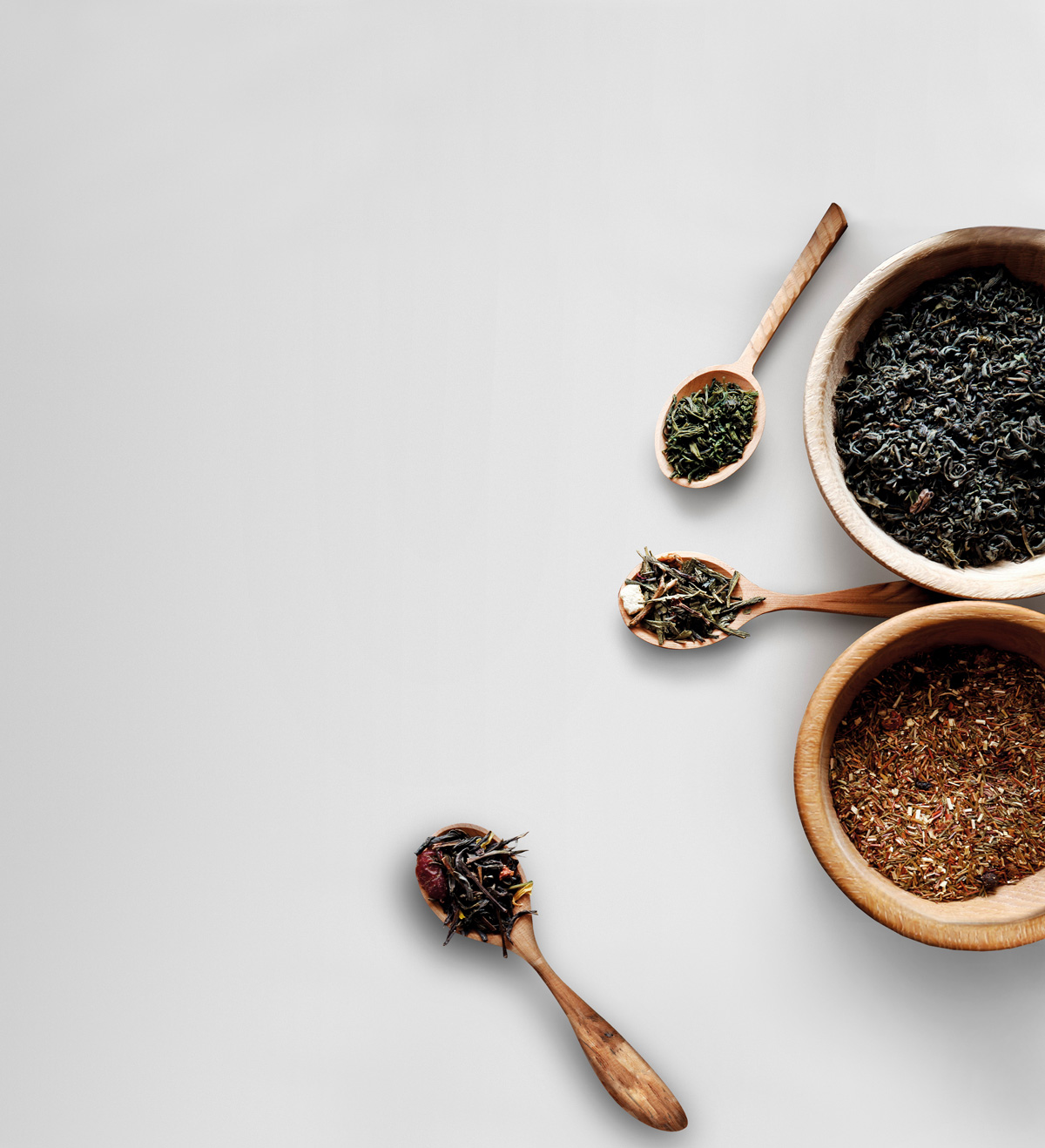 Super White Collection
Kitchen countertop: matt or polished finish?
Once you have chosen the colour of your kitchen worktop, you have to choose between one of the two available finishes.
Advantages of the matt finish for kitchens
The matt finish is also known as natural, as its surface does not artificially reflect light. One of its advantages is that it leaves hardly any fingerprints and hides dirt better. This finish is recommended for open kitchens or kitchens with natural light.
Advantages of the polished finish for kitchens
Polished porcelain tiles help to improve lighting and the feeling of space by reflecting light. They are also softer to the touch and somewhat quicker to clean, although this task will have to be carried out more frequently as dirt is more visible.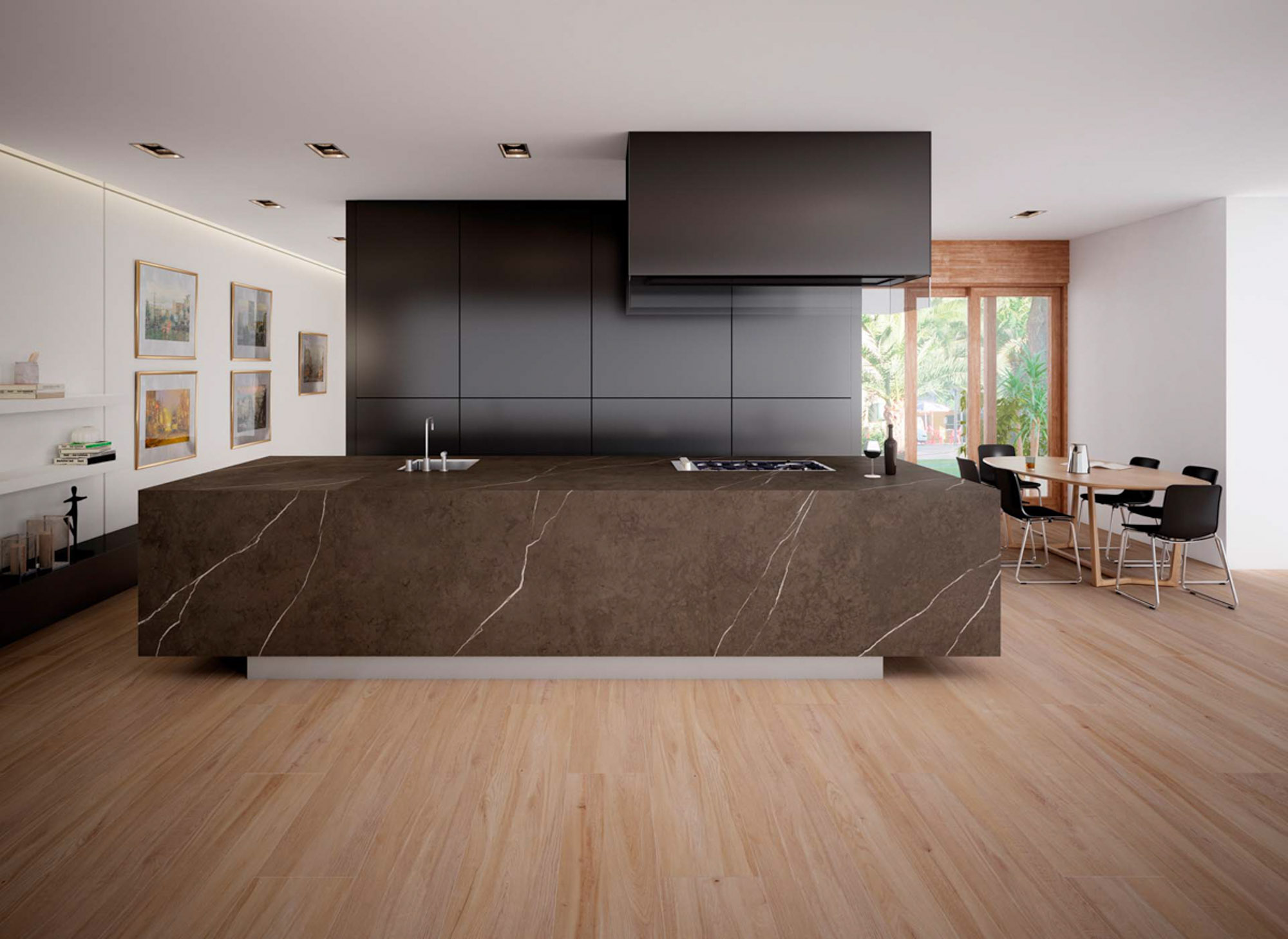 Pietra Collection
How to integrate porcelain countertops with the rest of the kitchen
Now it is time to decide how to combine the countertop with the rest of the space. One of the great advantages of porcelain tile is that it allows the same design to be used on different surfaces, which is a great advantage when it comes to planning the kitchen:
Kitchen islands with porcelain tiles
If the kitchen is an island, one way of unifying its appearance is to cover the entire structure with the same material. In this way, the countertop becomes a central decorative element in the kitchen. For example, you can opt for more classic kitchen islands with porcelain tiles reminiscent of marble, or more modern, with a cement or solid-colour design.
Countertop, flooring or cladding with the same design
The versatility of porcelain stoneware applications means that the same countertop design can also be used on the floor, wall tiling or both surfaces in the kitchen. This creates a striking visual continuity throughout the room. Moreover, if the kitchen is open to the living room or terrace, the same tiles can also be used in these spaces.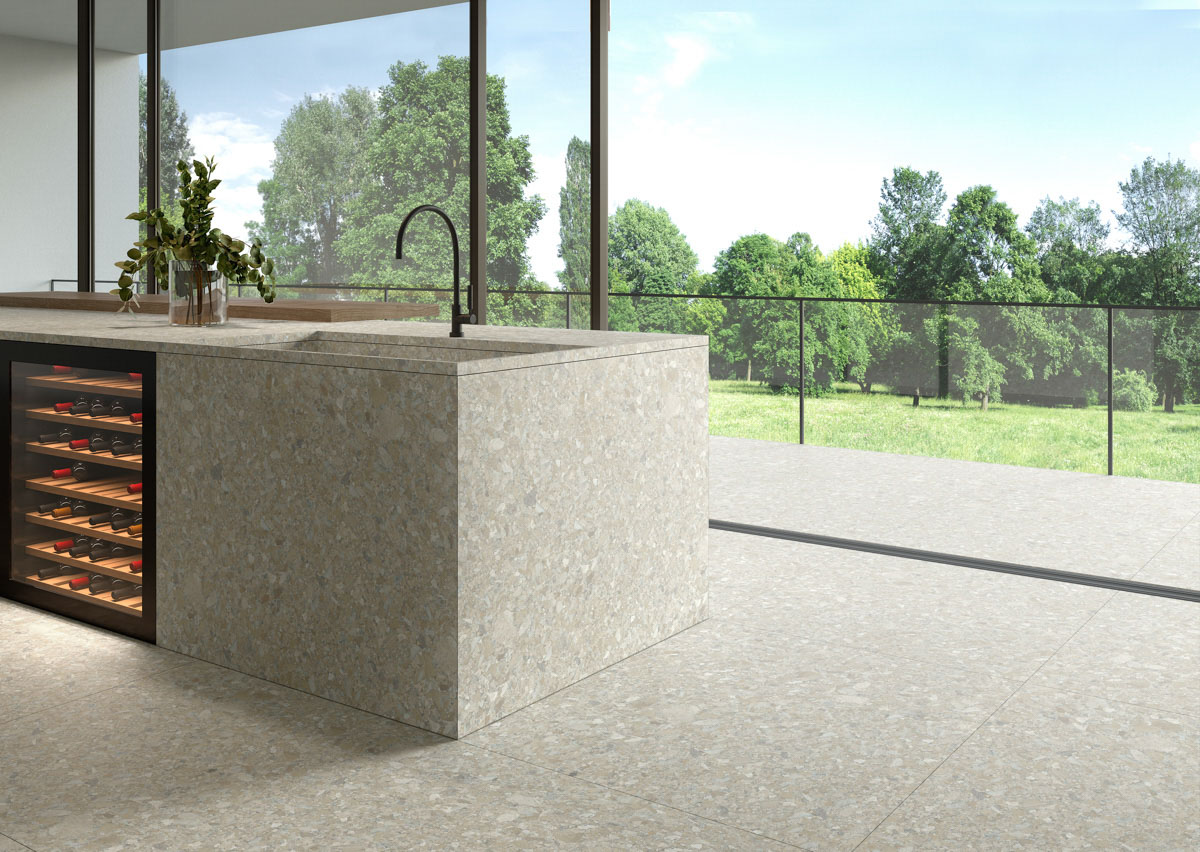 Momentum Collection
Porcelain tile for countertops, a world of possibilities
Resuming, porcelain stoneware kitchen countertops are one of the most practical and durable options. On the one hand, their design gives beauty to the countertop and transforms it into something more than just a place to prepare food. You can even play with the visual continuity with the rest of the surfaces. On the other hand, its many technical advantages, such as resistance to heat, humidity, stains or impact, make it a material that is ready to withstand the daily activity of such a demanding space for years.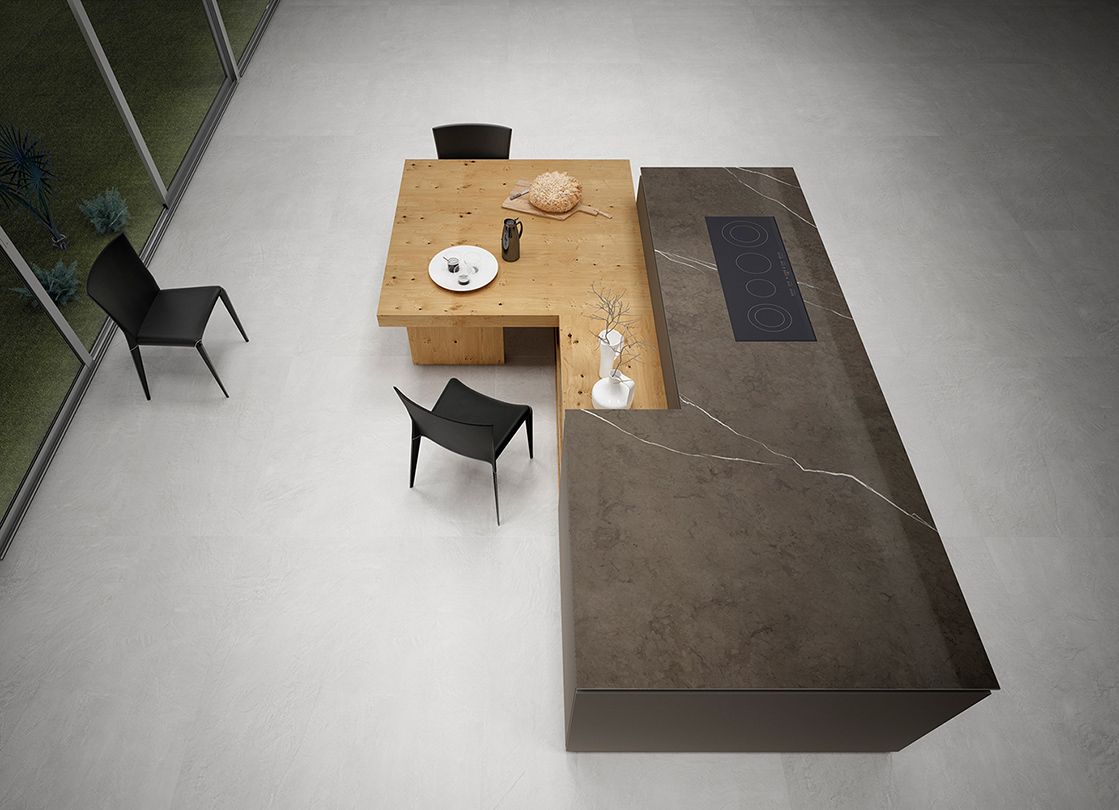 Pietra Collection