White bathroom wall tiles have always been one of the best options. The color white highlights each of the pieces of bathroom furniture, creating a sophisticated and elegant appearance. In addition, this color causes visual effects involving greater light and spaciousness, creating a cozy place.
The best thing about white bathroom floor tiles is that… They never go out of style!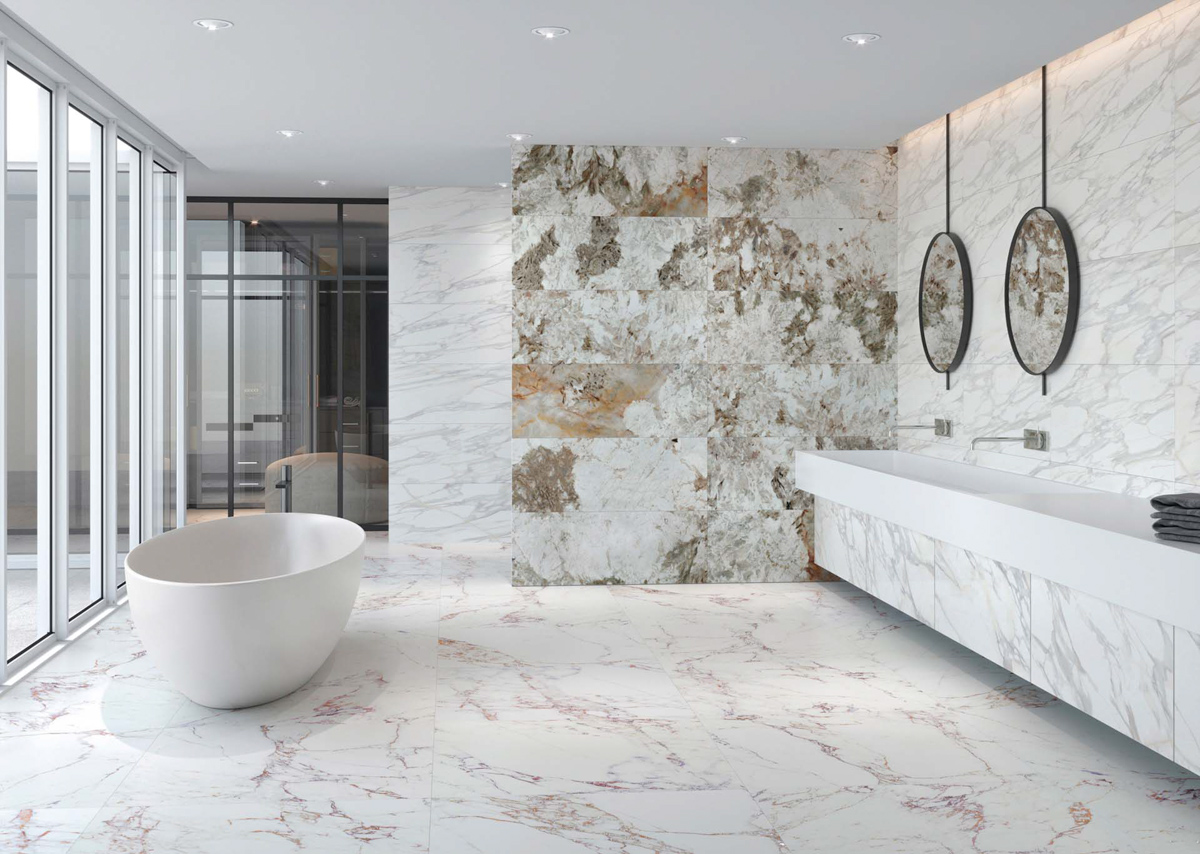 Borghini White Glossy 45X120
White bathroom tiles create fresh and pleasant environments that generate calm and tranquility, allowing you to enjoy your home over the course of the day.
We are offering you a series of ideas to decorate your bathroom and achieve perfect harmony in your home, thanks to the various types of tiles and their textures.
Charming and stylish bathrooms with white shower tiles
White matte bathroom tiles
After years of the trend of tiles with a glossy finish, minimalist finishes are currently a priority, where the tiles tend not to stand out and the bathroom's decor is allowed to take center stage in each of the areas of the home.
Bathroom porcelain tiles are ideal for bathrooms and create an atmosphere of sobriety and elegance, due to the visual effect they generate and their characteristic feel.
Cleaning and maintenance are very simple. Unlike the gloss finish, matte finish tiles take much longer to get dirty and you will not have to worry about fingerprints getting stuck on them.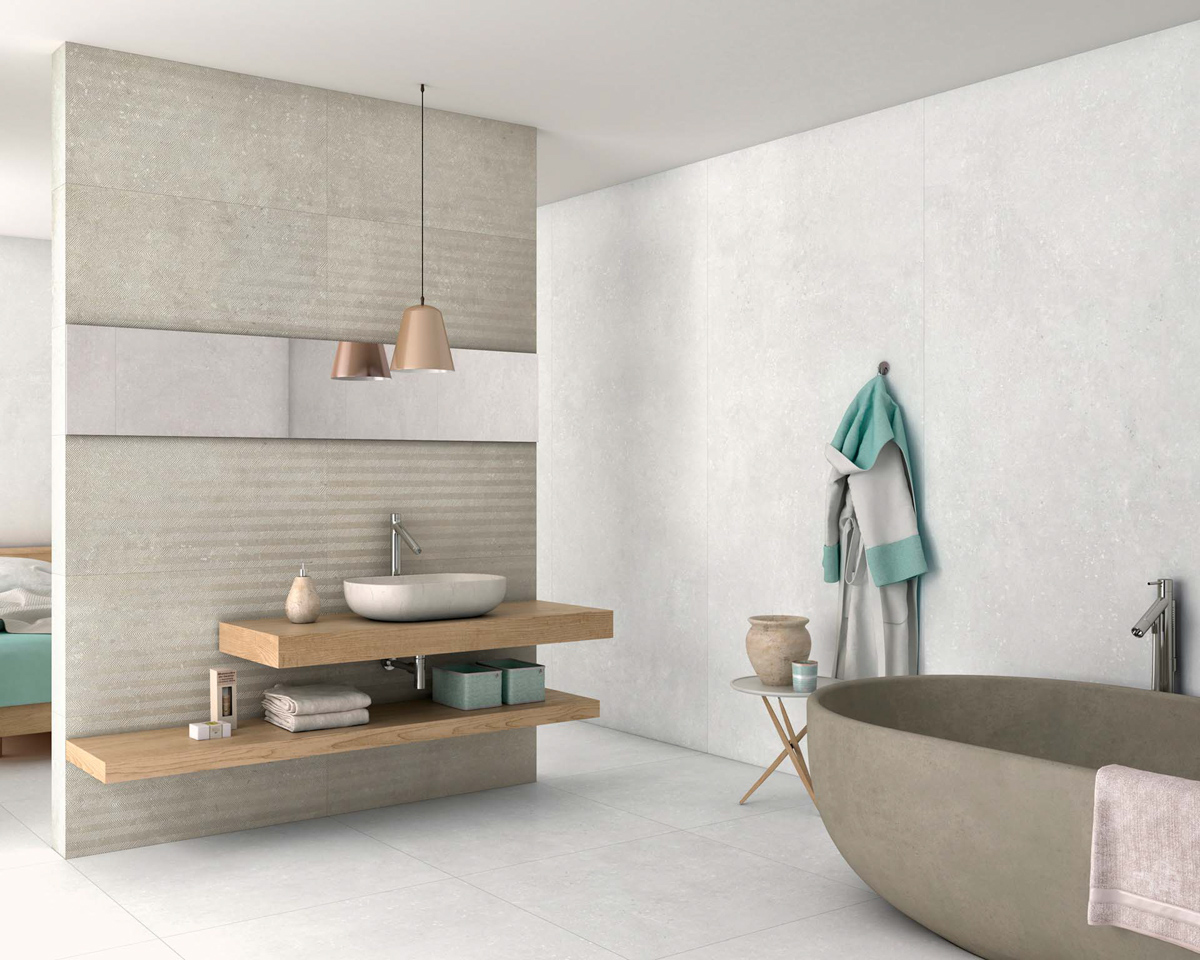 Instinto White Natural 90X90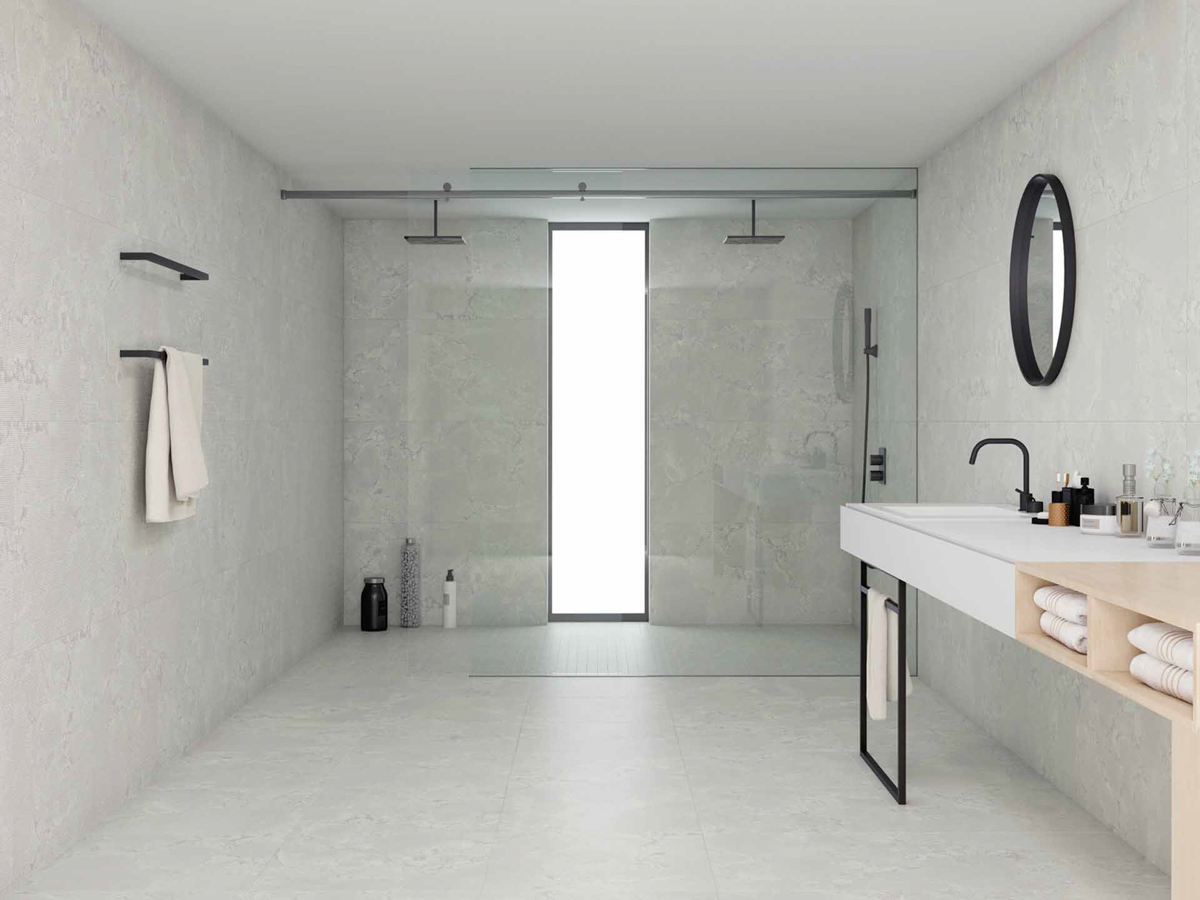 Natura White Natural 60X60
Modern bathrooms with white embossed bathroom tiles
New trend alert! White embossed bathroom tiles are making a real comeback. They create an atmosphere full of irregular volumes, generating a variety of shapes and a large number of shadows that achieve the most dynamic visual effects.
There are numerous finishes for these tiles. For example, rough, sandy, slate texture, imitation brick, and many more that will give your home a unique look.
A series of embossed bathroom tiles inspired by wrought iron can be seen in Apavisa models such as the Paladio White 45X120cm:

Paladio White 45X120cm

Glam White Rose 45x120cm
Or, also, the article Elements White Matt 45X120, which belongs to a wide series with various embossments and designs. In this case, we find this white model with an embossment that gives volume and shape to the spaces.
Elements White Crack Glossy 45X120
Stylish white marble bathrooms
A most classic and elegant bathroom. White imitation marble porcelain tiles for bathrooms show off very sophisticated designs for floors, walls, and bathroom furniture. The brightness of the tiles brings light to the entire space, generating an effect of grandeur and spaciousness.
Marble-look tiles come in a wide variety of colors that can suit your bathroom. You can find bathroom tiles in shades of gray and white, black, and white, or beige and white.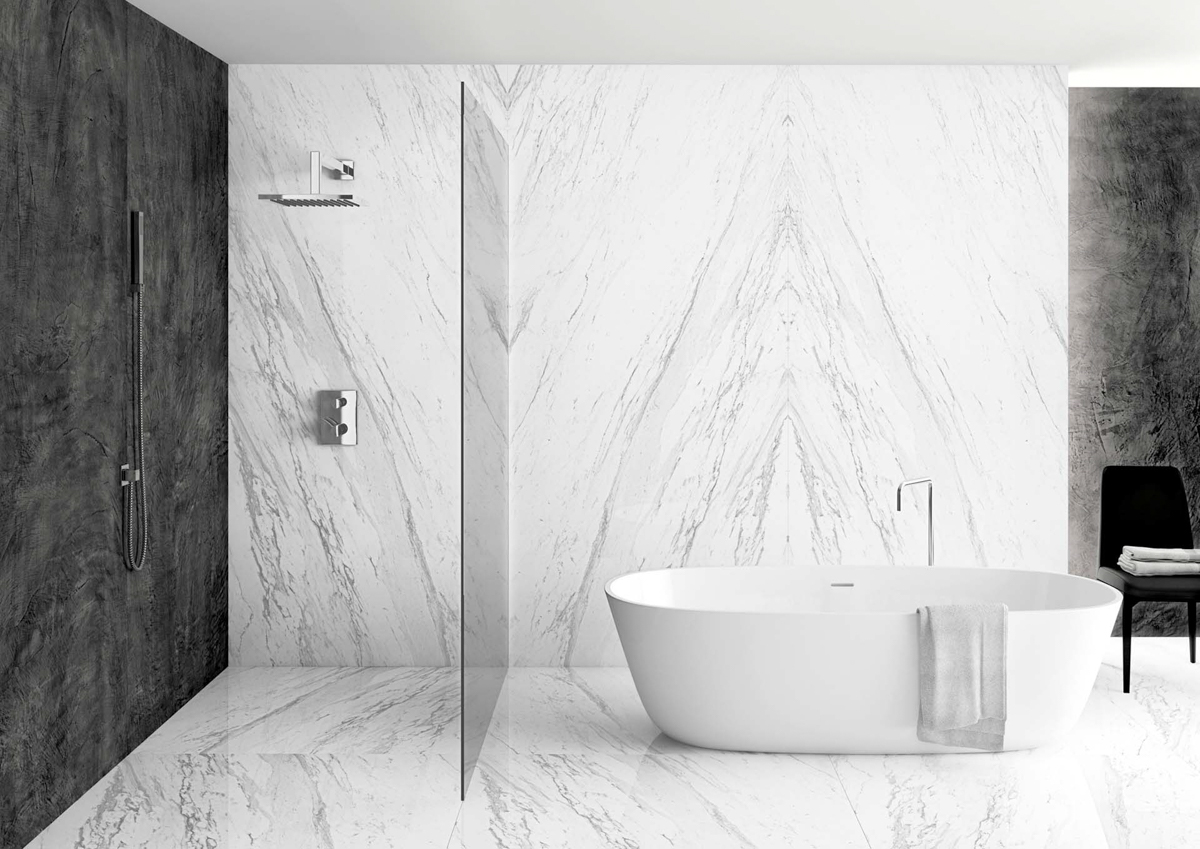 Elegance White Polished Block A 120X260
A cozy touch, white tiles, and wood-look flooring
White bathroom tiles with hardwood floors continue this 2022 in pure vintage style. By combining white tiles with wood-look porcelain tiles, a warm and welcoming atmosphere is achieved, ideal for any home. Its design is timeless, which is why it is the perfect change to modernize your bathroom, without losing the traditional look provided by wood-look tiles.
At Apavisa, we have four main wood-look porcelain collections: Arco, Echo, Junoon, and Karacter.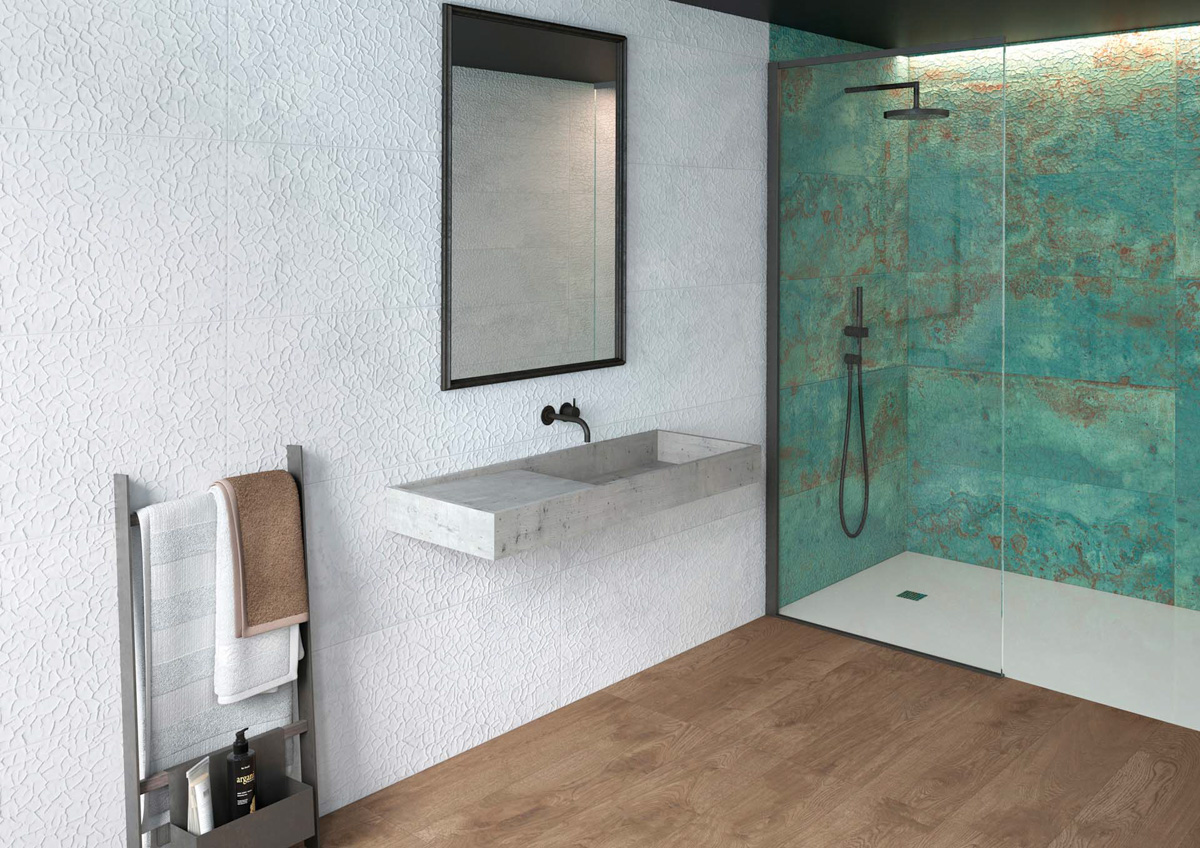 Zinc White Crack 45X120 & Arco Maple Natural 25X100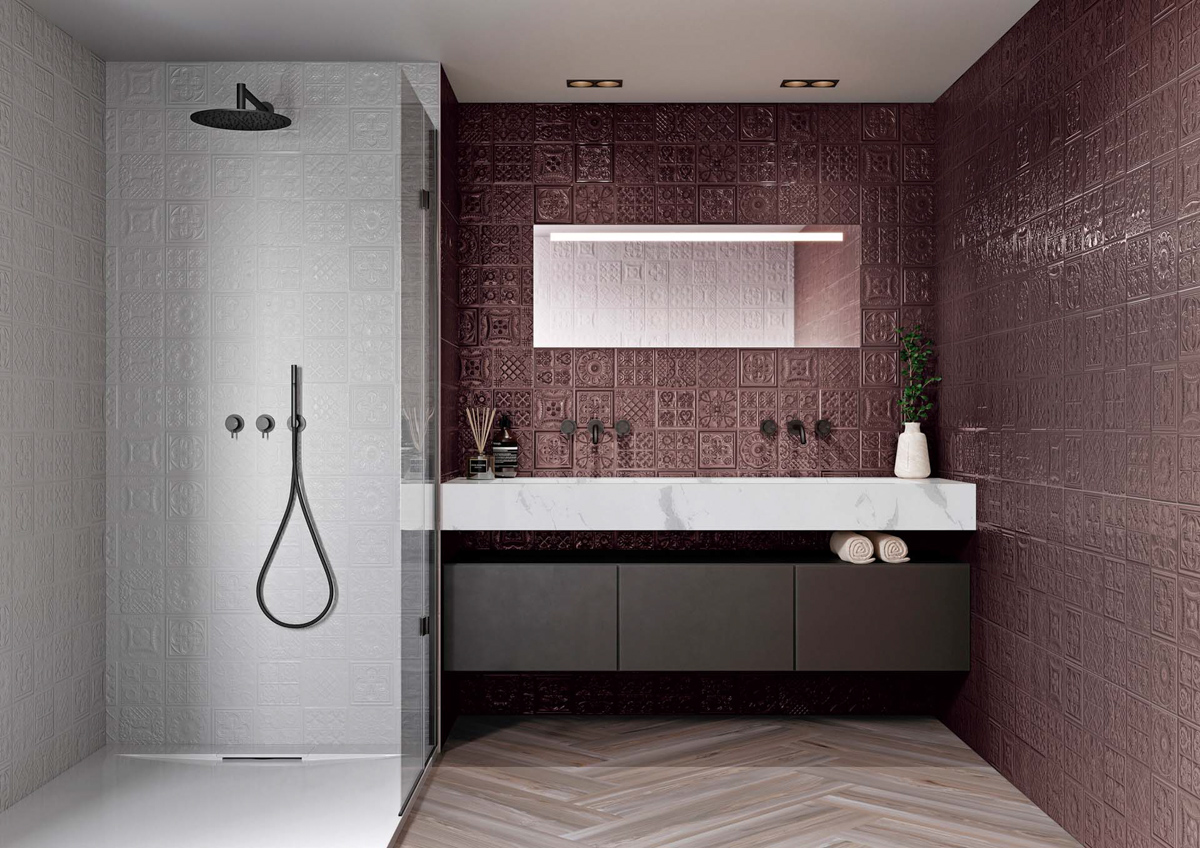 Echo Ash Nonslip 25X100
Combine white tiles with colors
In 2022, variety and mixtures of colors are in fashion. If you want a bathroom full of color, this is the perfect time to do it. Colors bring vitality to the room and will make you enjoy it even more.
Bathroom ideas with blue and white bathroom tiles
One of the most demanded items this year is blue tiles. When it comes to decorating bathrooms, blue and white bathroom tiles create a fresh and calm atmosphere.
Depending on the shade of blue, bathrooms can evoke very different styles. For example, classic style, vintage style, retro style, minimalist style, or contemporary style.
For more enveloping and elegant environments, the use of dark blue bathroom tiles is ideal. On the other hand, if they are light blue, they will be dynamic and luminous, lightening the atmosphere.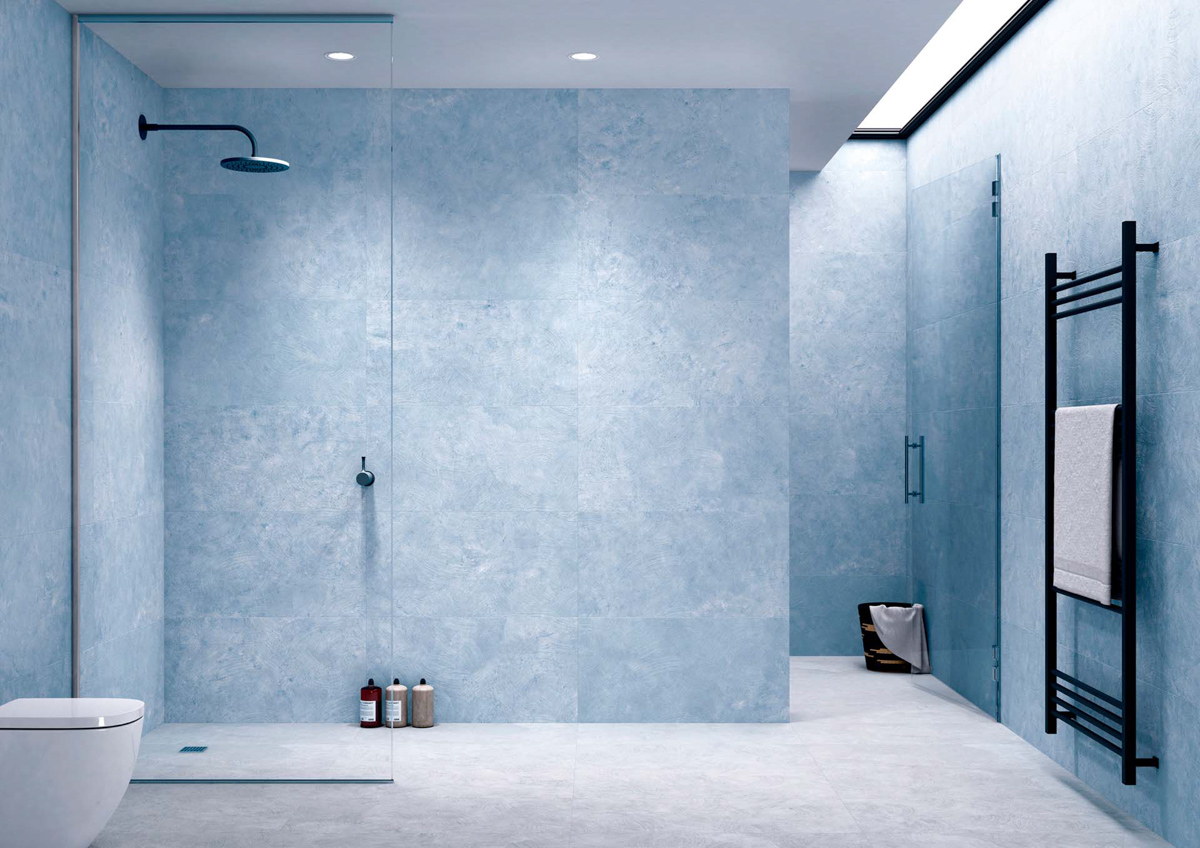 North Blue Spatulato 50X100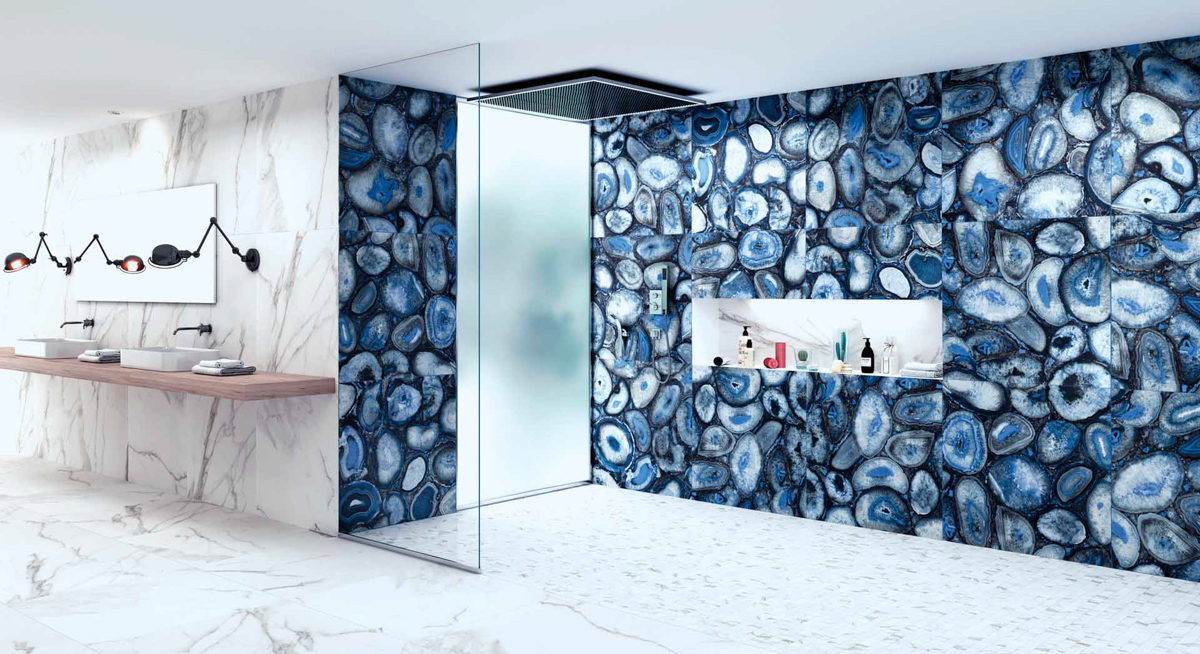 Marble Agate Pulido 90X90
Do you want a more sober bathroom? Black and white bathroom tiles
A bathroom straight out of a magazine! The elegance of neutral colors will make your bathroom the best room in the house. Black bathroom tilesin their different shades generate luxurious and designer finishes.
Black has always been considered a scary color and has never been included until now. Currently, black tiles are being used anywhere in the house, especially in more modern and contemporary homes with a minimalist or industrial style.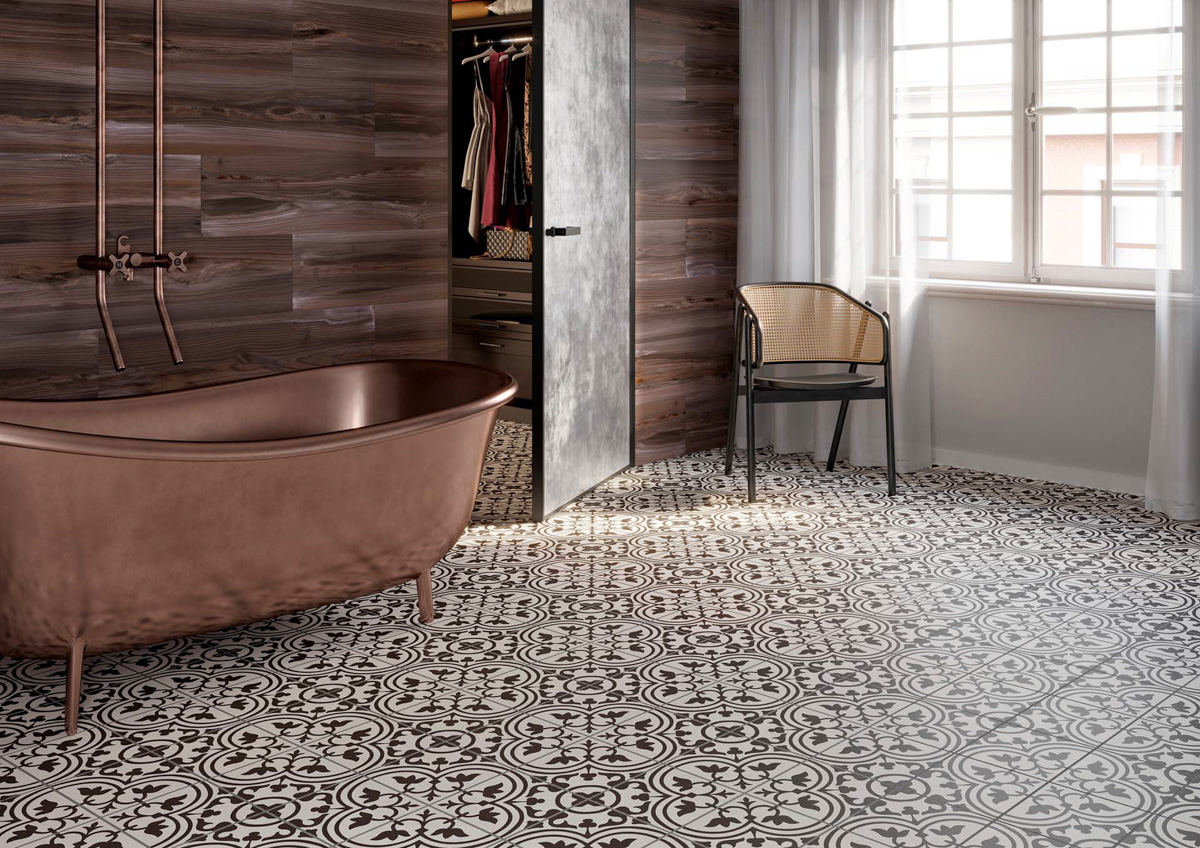 Antico Black Pre-Scored-20 60X60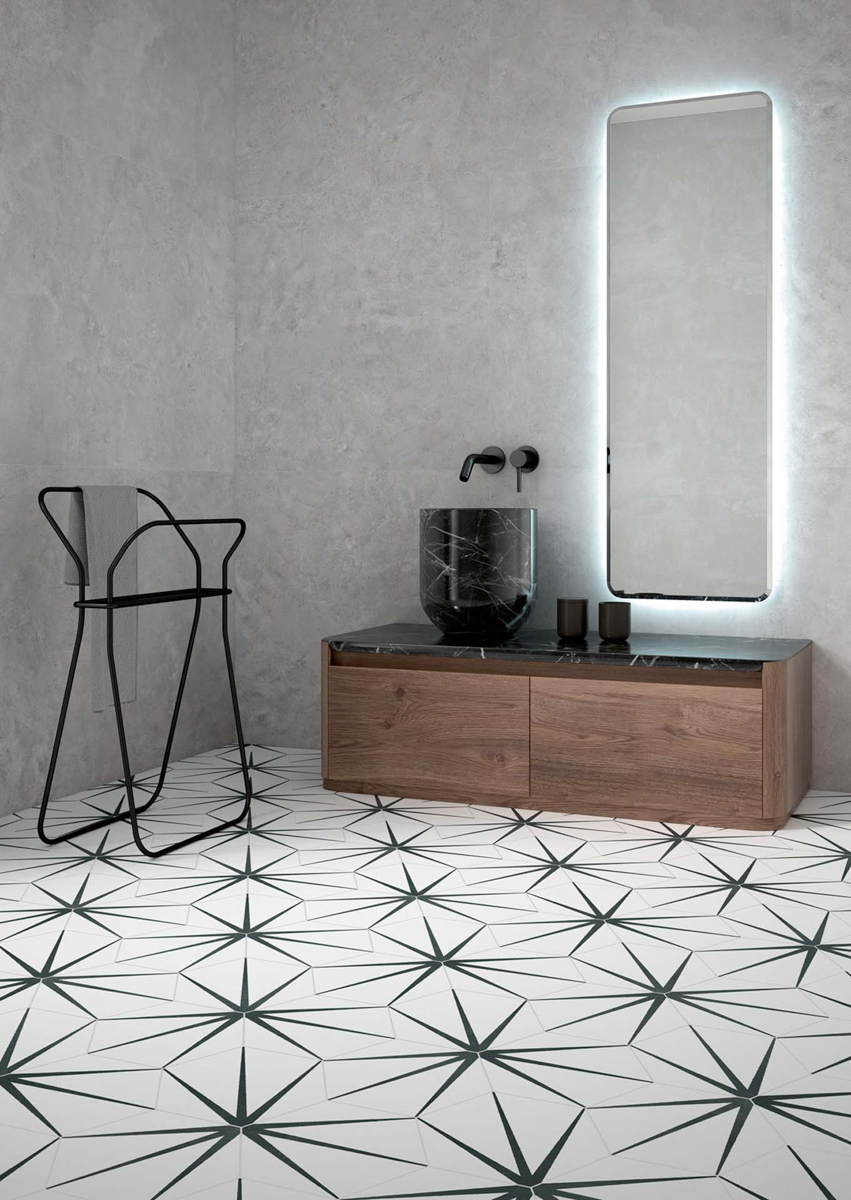 Starline White Natural Hexagon Hex 25X30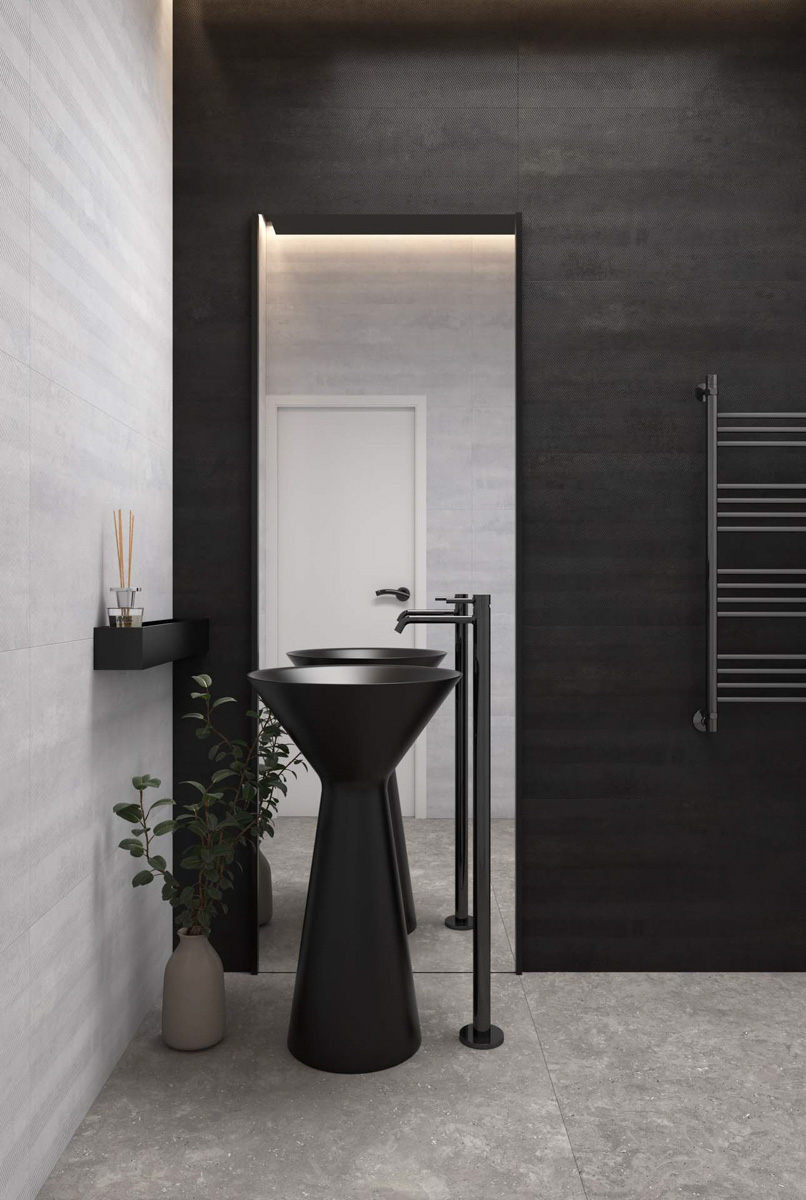 Corten Titanium Rescato 50X100
White bathroom tiles and their different combinations will make your bathroom the most special place in the whole house. They will allow you to enjoy every moment you spend there as if it were a hotel.