Microcement has become one of the preferred materials for interior designers all over the world. Its versatility in finishes, resilience and high performance make it a very interesting option for the bathroom.
As minimalist and modern, as rustic. The versatility of microcement invites you to create the space you want.
Learn more about this material and its different uses for the bathroom. Take note of the ideas that we give you in this article and bring avant-garde to your bathroom with microcement.
What is microcement?
Microcement is a material that is made up of a mixture of cement with resins, fibers, other aggregates and polymers. It can be pigmented to print the desired color and has a variety of finishes: both matte and glossy, textured and fully polished.
As flooring, as wall and furniture cladding, or as a material for the items that make up the essence of the bathroom, microcement sets the trend wherever it is.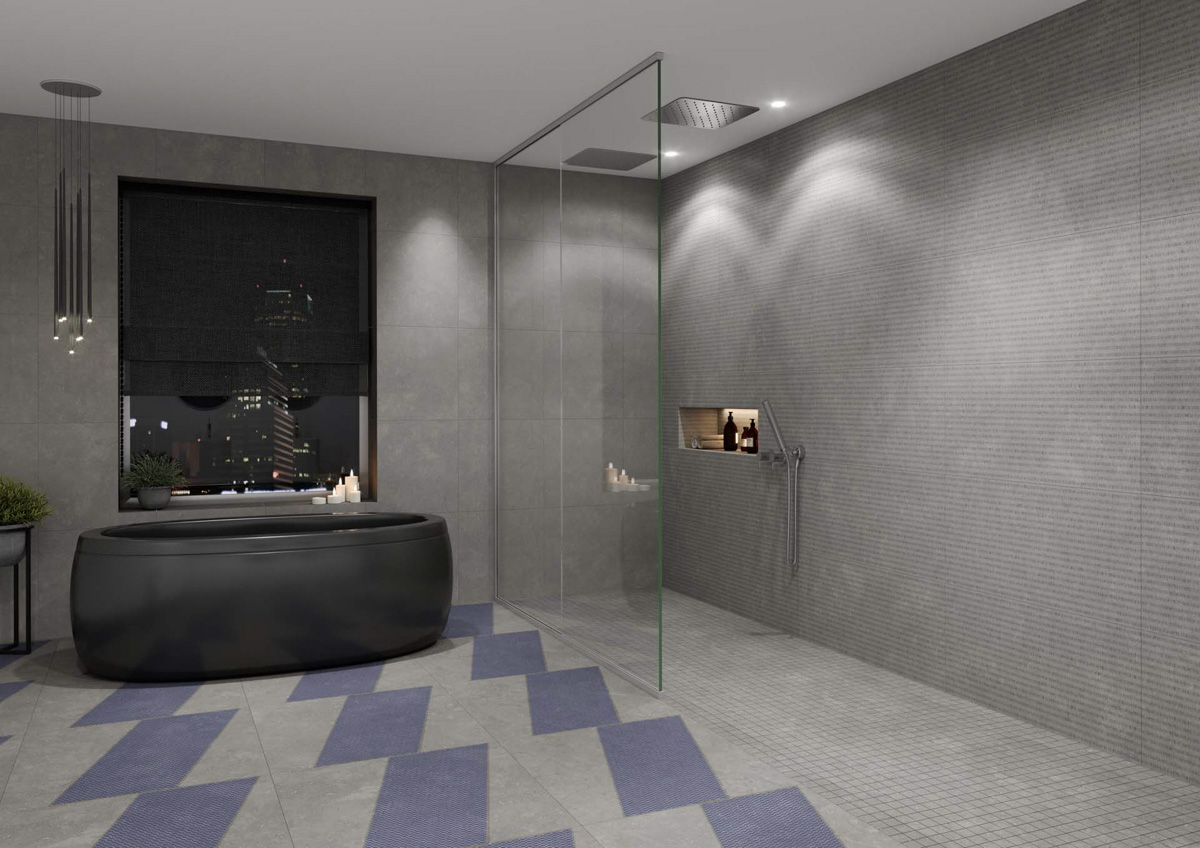 Advantages of microcement baths
Bathrooms with microcement on walls, floors or in items and furniture, have a series of advantages. The following are just some of them:
If you already have a tiled bathroom, you do not need to remove the tiles. You can apply the microcement on top of the previous coating, so you

will not have to do any construction

to incorporate it.

Microcement is porous, but, with the appropriate sealer, it is

waterproof.

Therefore, you can cover any element of the bathroom without fear of leaks.

When properly treated, microcement can have

non-slip properties

, which makes it ideal for covering showers and bathtubs.

It is a versatile material that

adapts to any surface.

If you want, you can even cover the entire bathroom with the same material.

Its smooth, polished surface and its resilience make it

very easy to clean.
Ideas to apply microcement in bathrooms
Being such a versatile material, there are endless possibilities for building polished concrete bathrooms. Let's look at some ideas on how to do this.
The shower or bathtub in microcement.

Thanks to its waterproof capacity and its ease of cleaning, the

polished finish

is very suitable for covering the bathtub or shower.
Microcement sink and countertop.

The microcement sink, as well as the countertop, can give the bathroom an innovative look and industrial character.
Polished cement in furniture,

such as shelves,

allows you to generate a feeling of continuity throughout the bathroom.
Do you want more? If so, you ought to know that the most widespread and practical use of microcement in bathrooms is cladding for floors and walls.
This option, in addition to providing continuity, generates a feeling of spaciousness in the space.
Colors in microcement baths
The colors in the microcement of the bathrooms are a factor to take into account. Each color can generate a very different visual effect in the bathroom. The most used for their versatility are white and beige, although you can find microcement bathrooms in all colors.
Bathrooms with white microcement
The white microcement bathroom is a modern, bright and clean bathroom. The feeling of spaciousness that this color provides, especially if it is applied to the whole cladding, both floors and walls, is very flattering for the room.
Bathrooms with beige microcement
Beige and other very light shades of brown provide a slightly more rustic style to the bathroom. They create a cozy atmosphere that is ideal in those bathrooms where you want continuity and minimalism to merge with warmth.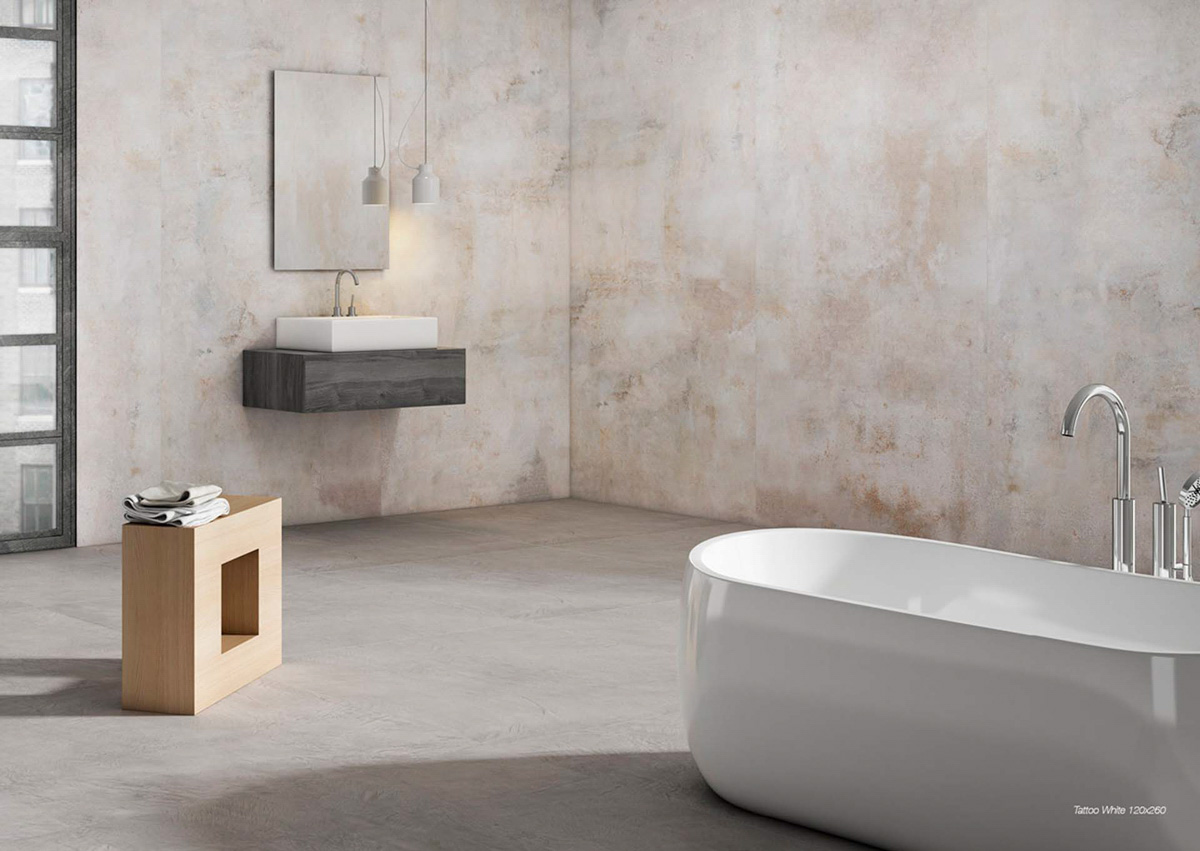 Bathroom ideas with microcement and wood
Combining microcement and wood may seem visually risky in theory. But, when we put it into practice, we see that it is a very wise decision.
Wood-look porcelain can be combined perfectly with the microcement that covers the walls and the shower in the bathroom.
The opposite combination is also very interesting. For example, in bathrooms with cement-look gray flooring, the wooden sink cabinet will provide a very pleasant warm touch.