Cevisama 23 returns next Monday 27 February until 3 March. Apavisa Porcelánico, as in all other editions, will once again be taking part in this leading event in the ceramic sector.

For this 39th edition of Cevisama, Apavisa Porcelánico will present new porcelain tile collections with which it wants to convey a visual and tactile experience where elegance and modernity come together in a balanced way.
The aim of these eight new series is to communicate a personal vision of trends in floor and wall tiles, through a stylistic identity of its own. The customer is offered a series of design collections that carry the personal stamp of the Apavisa brand. Trends and styles that are in alignment with the decorative and technical needs of both interior designers and architects.
Click here to request your Cevisama 23 Novelties catalogue.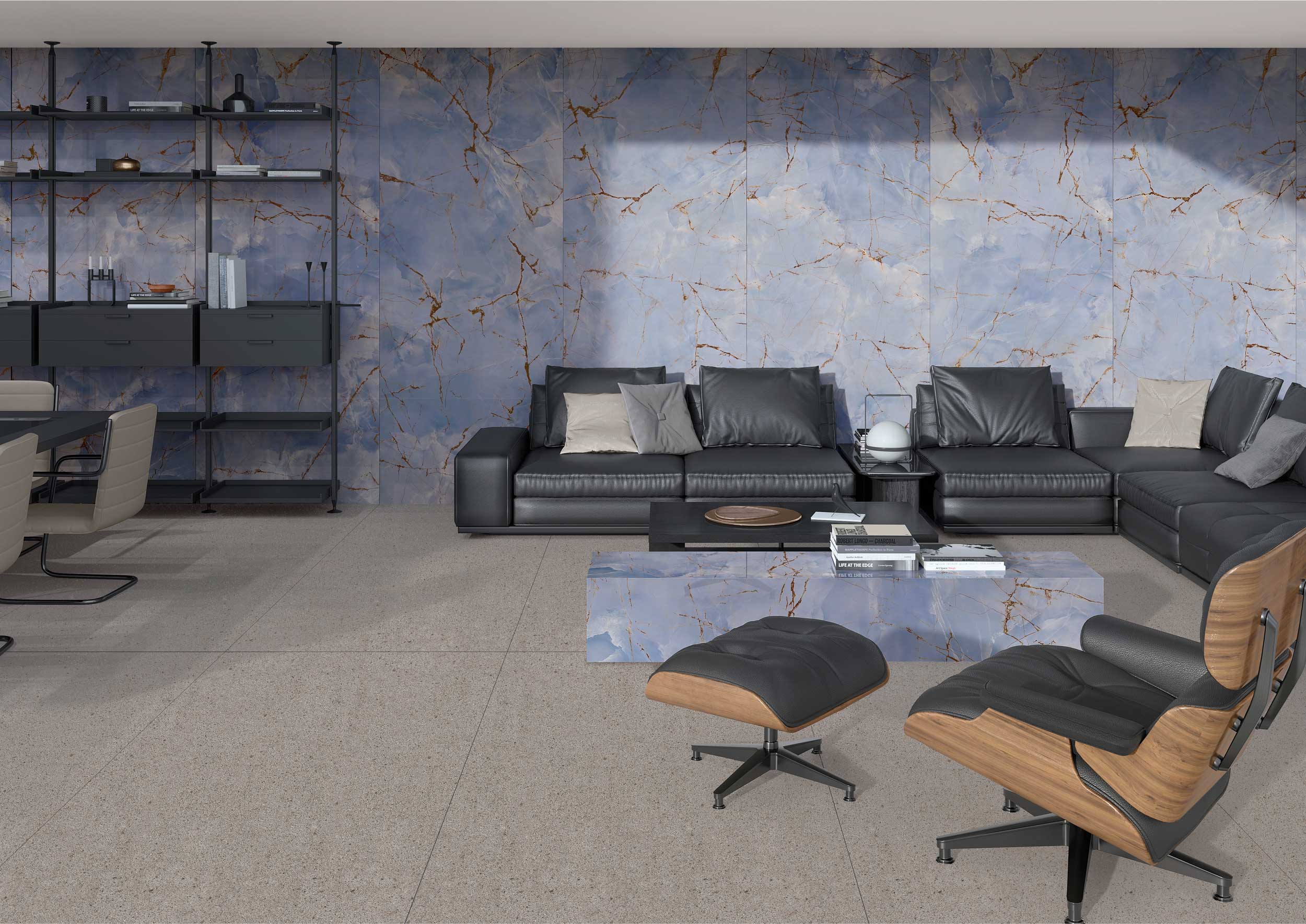 New Roma Blue Collection
The Apavisa Porcelánico design team has worked on the superimposition of styles and the purification of others, which has given rise to new artistic evocations that reflect where we are culturally and socially today. With a clear aspiration to create atmospheres of calm and the cult of serenity, with colour palettes that mainly move in warm tones.
On the other hand, a component of utmost importance in the collections we present and that highlights both shapes, textures and colours, are the reliefs. They enrich and revitalise the rooms thanks to the play of light and shadows provided by the pieces with high or low relief finishes. All this while maintaining the sobriety that defines the new collections, although without losing their chromatic richness.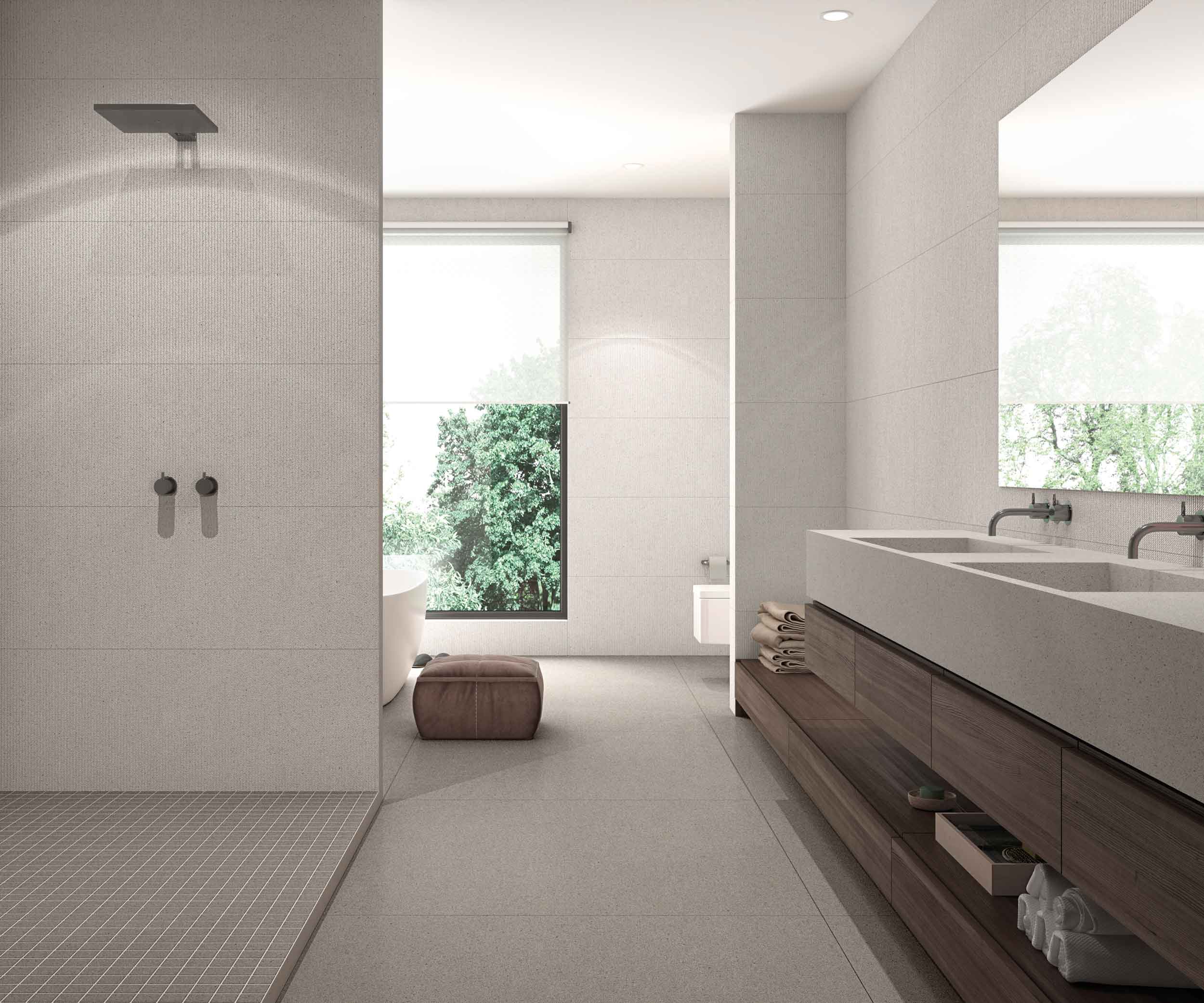 New Suav Collection
Also for this edition of Cevisama 2023, we have worked with the fascination for the grandeur of the environment, which makes us reflect and opt for increasingly larger tile sizes. This is the origin of new collections of marble effect porcelain tiles in Slabs format, which show the majestic designs and their diverse colours that have germinated in the bowels of the earth. Moreover, we reinforce the full body material range with the Suav collection.
Click here if you want to visit us at the Cevisama fair.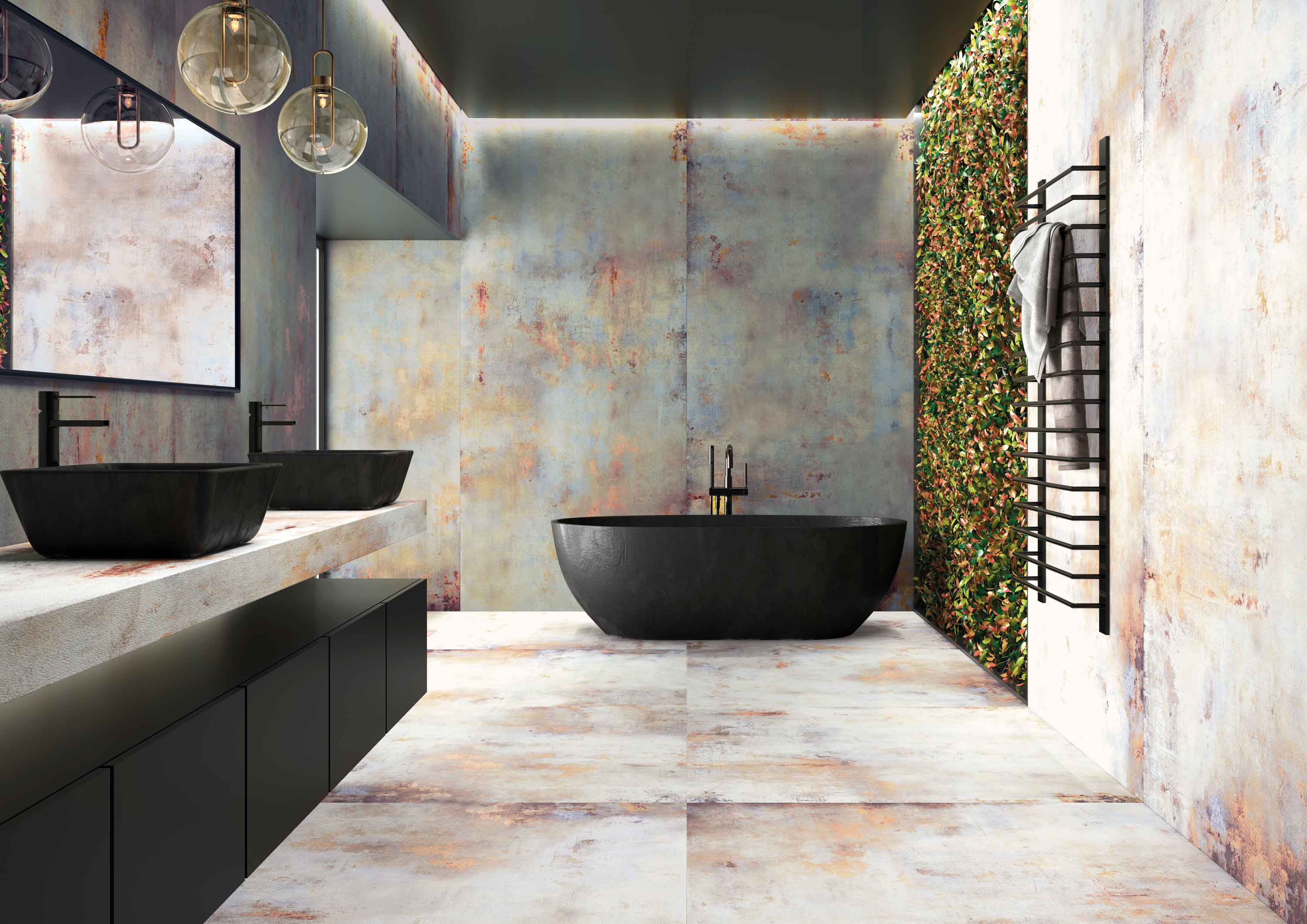 Lamiere